About Us
Auto Service Shop comes with a load of history and experience, from humble beginnings in early nineties, where we started out as Gold Coast Dyno Tuning specialist. Specialising in the dyno tuning of performance and standard vehicles, then in the late nineties we joined a franchise group and for the next eighteen years conducted business as a franchised auto service centre. With the ever changing automotive environment we have elected to go back to our grass roots and become our own identity as the Auto Service Shop.
A passion for mechanics

The brainchild behind Auto Service Shop is expert mechanic Mark Gibbs, who has years of experience under his belt. Having started his apprenticeship on the Gold Coast in the early 1980s, he worked for Ultra Tune for 10 years before going into business for himself.

In the mid-90s he bought Gold Coast Dyno Tune and grew it from a one-mechanic shop to a thriving business with five technicians. Later, in collaboration with a business partner, he started a franchise group called Auto Leaders, which expanded from two locations to 12 across Southeast Queensland. He was running two stores, one in Nerang, the other in Beenleigh, but decided to sell the Nerang store to focus on Beenleigh and the franchise.

This arrangement continued until 2019, when Mark sold his interest in the franchise system and returned to his grass roots, operating an independent workshop. And so Auto Service Shop was born.
Like father, like son

Mark's son Kyle hadn't necessarily pictured himself following in his father's footsteps, but decided to do a mechanic's apprenticeship at ASS and found he had an affinity for the role. Shortly after finishing the apprenticeship, he proved himself a great asset to the business when a key staff member left suddenly while Mark was on holiday. Kyle had to step into a service advisor's role, managing to keep things under control so well that Mark realised his son would be better suited to the job than he was. So, with further training, Kyle has become the Customer Service Advisor, allowing Mark to focus on diagnostic testing and overseeing the service department, the roles he loves best.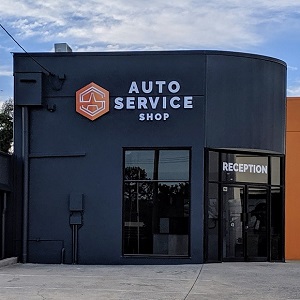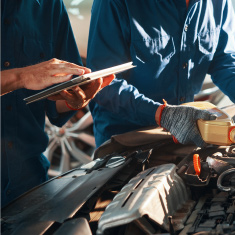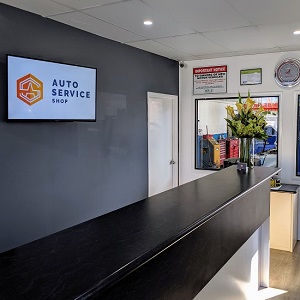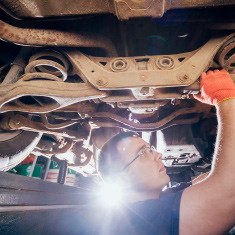 Mark says: "I feel that with the team we have in place, we're able to professionally and efficiently service and repair almost anything that comes into our shop."